Why not take your profits to the next level when you....
Get The Private Label Rights To A Brand New, High Quality Training Product And Make 100%Profits... Selling As Your Own!
No Video Creation. No Copywriting. Just Setup And Make Money Right Away!

Decide how you want to brand, position or sell your product - your imagination is the limit
Earn the sale NOW instead of waiting for 30 days to clear your check!

Promote your own brand instead of swearing allegiance to other people's programs

Be in full control over your sales funnel and buying process

You keep 100% of the sales you make instead of taking just a commission cut, and build your own buyers list

You can recruit your own affiliate army to promote YOU!
High Demand. Evergreen. Instant Product You Can Rebrand And Resell Today.
My name is Christopher Deo. I've spotted an amazing opportunity and the timing couldn't be any better than now to cash in on it!
You've probably heard of Fiverr. Fiverr is a fast growing online marketplace that connects freelancers and clients from around the world. Fiverr vendors get to sell a wide range of services called 'gigs' in a multitude of price points (example: $5, $10, $15, $50, $75, $100...even as much as $10,000 on a single gig)
What sets Fiverr apart from other typical freelancing sites is in its abundance of opportunities and ease of entry.
The typical new marketer has to spend a lot of time figuring out how to build his first online business to gain traction...
Or fight tooth and nail for clients on over-saturated freelance sites like Upwork , Freelancer and Elance...
Today making money online while building a profitable side hustle just got EASIER!
Build YOUR Brand Authority While Helping Your New Subscribers Build Their Businesses
What IF you help your newbie subscribers earn their first $$$ FASTER?
What IF you help your customers make MORE money from Fiverr?
They'd be thankful and with more money to spend, they'd buy MORE from YOU!
That's exactly why my team and I created Fiverr Fortune Formula - and right now, we're letting go the Private Label Rights to it!
With Private Label Rights To

Fiverr Fortune Formula
You Can Put Your Name As The Author, Edit The Contents,

Resell And Keep 100% Of The Profits!
Now You Too Can Generate A Massive Income Hand Over Fist From This Premium Product In A High Demand Niche!
What You Get In This Amazing Package
Component #1: On-Screen Video Tutorials And Presentation Slides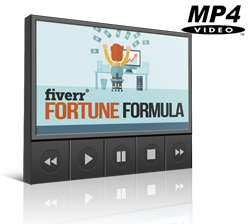 You get the video version of this training course, which in itself can be a potential middle or big ticket offer - if you choose to sell it and position it as such.
With these videos you can resell as it is, embed into your membership site, upload on sites like YouTube and Vimeo...
OR take one step further by re-branding these videos or edit them . . . make it custom and unique to you!
(These Videos Are Valued At $1,500 If You Outsource Or Hire Someone Else To Do It)
Component 2: Audio MP3 to Video Series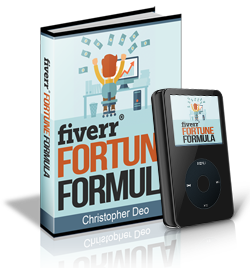 You can include this as part of the product you are selling, add introduction and ending music, or do audio streaming on your website.
Component #3: Professional Sales Page & Thank You Page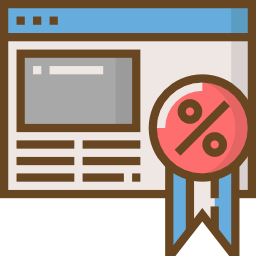 Keep your wallet away from expensive copywriters that charge thousands of dollars… because a professionally written Sales Letter and Thank You Page have already been done for you!
Put your name and order link, slap it up on your website and you can start selling right away!
Furthermore, unlike typical Resale Rights we won't hold you back on how and what you want to present on your sales page.
(A Decent Copywriter Charges At Least $500 Or Higher To Write This Copy)
Component #4: Ready-To-Go Sales Video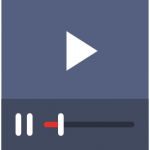 Here's another brand new addition not before introduced in our previous Private Label Rights releases: you also get a fully complete sales video ready to go! How would you like to skyrocket your conversions with the same amount of traffic? This is your answer!
Almost every sophisticated product you come across online today are presented by a compelling & engaging sales video. And while videos are getting popular, the thing is that creating your own sales video isn't easy.
So we took liberty of doing that for you too! And you even get the transcript for this sales video!
(This Sales Video Creation Is At Least $300 Or Higher)
Component #5: Instant Graphics Bundle Done For You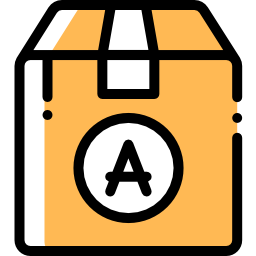 You can use the Graphics as it is, although we feel you should take full advantage of the editing rights you get to this entire package. For this, you get the editable rights to the 2D and 3D E-Covers and Website graphics!
You can edit the PSD files in Adobe Photoshop or alternatively GIMP (a free software available to download online) – add your name and URL, change the title, change the colors… it's totally your choice!
(A Graphic Designer Would Charge $250 Or Higher For Equivalent Work)
Component 6: Course Check List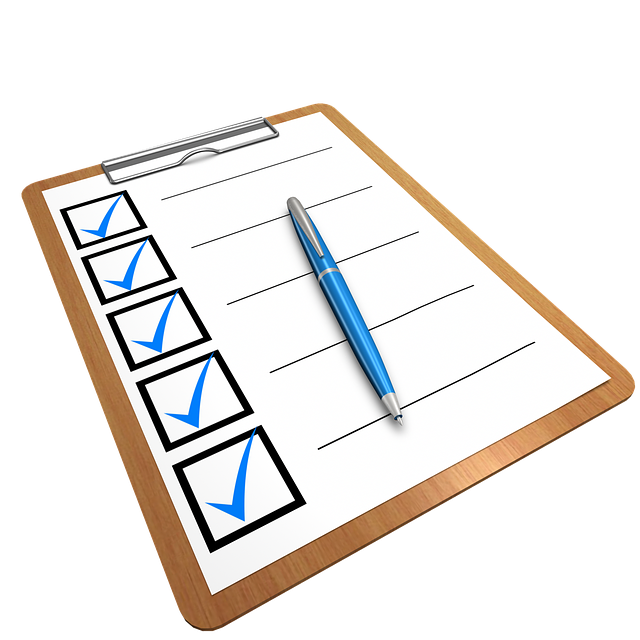 You also get a useful Check List to go with the training program. This is going  to come in handy for your customers so they quick reference, or print it out and follow step-by-step as they complete the course.
Like the main product, the Check List is also editable and rebrandable.The original source files are included for you to do just that.
(Valued At $40)
Component 7: Creative Mind Map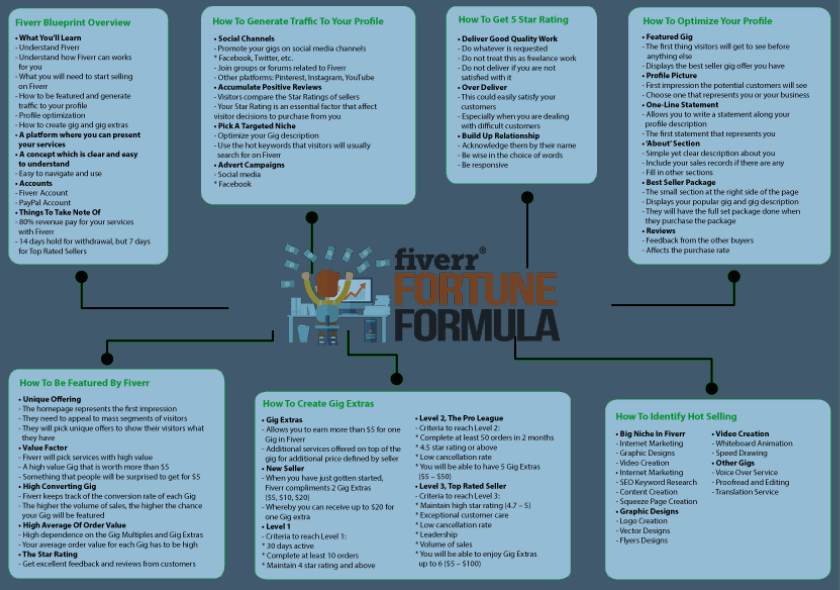 In addition to this Private Label Rights series is a brand new Mind Map process accompanying the training program. This is a creative visual aid outlining the course that gives your customers a bird's eye view on the topic.
Like the Check List, you also get the editable source files to the Mind Map – another license to rebrand as your own!
Component #8: Licensing Packs

For your convenience, additional Resell Rights and Master Resell Rights license have been created for you so if you want, you can pass any of these rights to your customers too! . . . But the Private Label Rights privilege remains only yours!
(The Private Label Rights License Is Valued At $497)
What You Can Do With This PLR Package
Use the digital course for personal use.
Claim Authorship!
Edit the contents, change the E-Cover, re-title the Product and its modules, and include your very own back-end affiliate links!
Repurpose the contents into other formats
Sell the products, individually or in a package at any price you wish!
Add the product into your paid membership site for your members to enjoy and increase the value of your content!
Use the product as a bonus to another product you are selling!
Include this into a paid package and sell at a higher price!
Sell through dime sale events
Offer the (Master) Resell Rights - together or separately - to the product and sell at a higher price
Use parts of the product to build your mailing list
You can change and publish the products offline!
And so much more within your licensing agreements...
As you probably know, creating your own product is a very labor intensive process that  can eat up a lot of your valuable time.  We are talking about weeks. . . if not months in product development....Time you could be spending growing your business and enjoying time with your loved ones. Besides, that's a long time to wait just to see your first profits!
You can consider outsourcing your product creation - but are you willing to spend all that cash upfront, without any indication of profitability?
With this proven product ready-to-go, you can be in business as early as today and start generating your own fortune... in your name.
For the record, private label licenses like the one you are seeing right now could easily go for $497 and above. But I have no intention of charging anything exorbitant today.
As far price is concerned here it is - you can get everything you see on this page today for just $497 $297 $97.
Remember the prices of this PLR packages just mentioned? Well , because you've taken the time to read this far, I've got a special surprise! Because this course is newly launched, I am going to treat you to a MASSIVE discount...
For a limited time only, you can get your instant access to the PLR package right now at a introductory price... much lower than regular retail...
But you must act now...
Because once this launch is over, Fiverr Fortune Formula will disappear from the marketplace.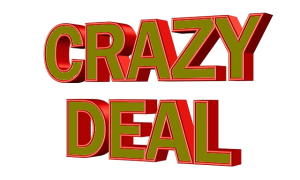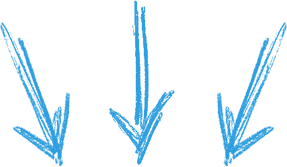 Fiverr Fortune Formula PLR License Upgrade
30 On-Screen Training Video Tutorials
Mp3 Companion Audio Files
Ebook Source Files
Course Checklist (Source File)
Creative Mindmap
Graphics Package
Sales Page & Thank You Page
Ready-To-Go Sales Video
Unbranded PPT Slide Packs
Video Transcripts
Licensing Packs
Claim Authorship
Use Inside Your Own Membership Site
Only one catch: since I am just launching this new PLR deal I'm starting it off with introductory price. But it won't remain that way permanently so lock in your licensing spot without paying more.